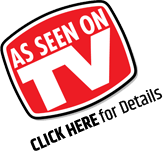 Welcome to Creative Land Design!
Providing mini staycations in your own back yard.
As one of many Landscape Contractors in Maryland, we recognize the desire for homeowners and developers to have one landscaping contractor provide a complete package of landscaping services. From the initial
3D Landscape Design
to the last detail of construction, Creative Land Design is the only landscape company you will need to complete your entire landscaping project.
About Us
For over thirty years, Creative Land Design (CLD) has been recognized as a premier landscaping company in Maryland. CLD is an all-inclusive landscape company specializing in unique and artistic services. Joe Cramer, president of CLD, opened the doors in 1989 with several goals in mind.
First, he wanted to provide magazine-quality landscapes…, the backyard oasis, and literally create postcard staycation experiences.
Secondly, he desired to be "the go to" company that provided the entire package from design to completion, and most importantly, to be personally involved in every step of the process.
Lastly he longed to use his studies in Landscape Design at the University of MD, diving into artistic swimming pool design, and incorporating his in-depth study of various landscaping styles including Japanese gardens to create his own unique style of Maryland landscaping. Joe became a student of everything landscaping, including nature itself.